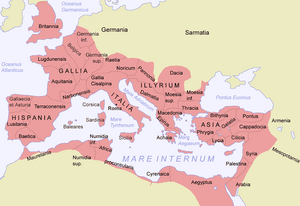 Romenórë Yarevëa i haimë Európassë, Airë Endorvëassë né. Ayestië Perlóna Italio haranyë 10essë n.H. Aicalessë túreryo Romenórë minë altarani hoaon né. Lúmissen eherië Európa Hyarnúmenya, Európa Hyarromenya, Africa Formenya ar Níca Asia.
Ad blocker interference detected!
Wikia is a free-to-use site that makes money from advertising. We have a modified experience for viewers using ad blockers

Wikia is not accessible if you've made further modifications. Remove the custom ad blocker rule(s) and the page will load as expected.