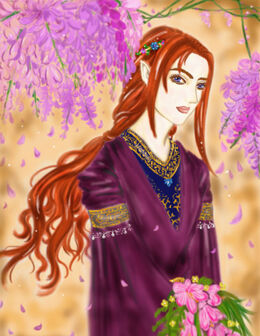 Nerdanel Noldoron né yeldë Mahtano, i túra tano. Anes anistaina ve veri Fëanáro Finwion.
Nerdanel anaië estaina Nerdanel Saila. Mernes hanya i sámar exë quenion mal lá turë ta.
Ve atarya, Nerdanel nér maitë tinconen, ananta curwë sina úmë senwa imbi nissi Noldoron. Nerdanel pollë carë tanwi ta ve anwa queni, lússen, queni sáver ta nér anwa ar rincë quetë tanna.
Vesta as Fëanáro
Edit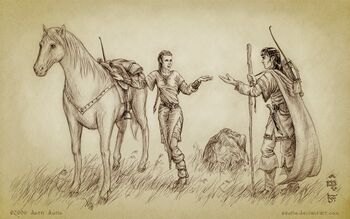 Né mára Nerdanelen lelya ter Aman eressë. Minessë lendar sinëo, martanë minya omentierya as Fëanáro. Apa, lendentë uo.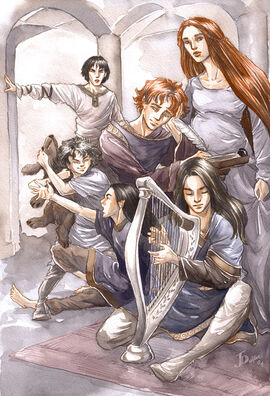 Nerdanel nostanë otso yondor. Estas i minya lempë Maitimo, Macalaurë, Tyelcormo, Carnistir, ar Atarincë. I enquëa ar otsëa nér ónoni, ar i yestassë estas yúyo hína Ambarussa.
I telco essëo Nerdanelo uma istaina. Cé nás Nerdanell- hya Nerdaneld-, mal umalvë ista. Sië "Nerdanelen" ar "Nerdanelo" cé umë téra.
Ad blocker interference detected!
Wikia is a free-to-use site that makes money from advertising. We have a modified experience for viewers using ad blockers

Wikia is not accessible if you've made further modifications. Remove the custom ad blocker rule(s) and the page will load as expected.