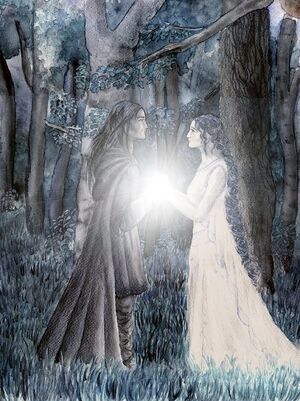 Melyanna (sind. Melian) i eressëa Maia ná ya evérië Eruhínna. I veri Elwëo ar i tári Lestanórëo anes.
Coivië arinya
Edit
Amanessë Melyanna harë Yavanno né. Nó i Minya Randa, Yénissen Alduo, Melyanna oantië Lórienello ar elendië Endórenna. Taurissen endessë Valariandëo omentië Elwë Telerion.
Ad blocker interference detected!
Wikia is a free-to-use site that makes money from advertising. We have a modified experience for viewers using ad blockers

Wikia is not accessible if you've made further modifications. Remove the custom ad blocker rule(s) and the page will load as expected.