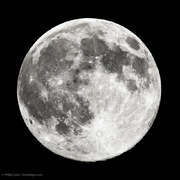 Isil i erya ëavëa peleránelen i Imbaro ná, ar i lempëa analta peleránelen i ránelestassë Anaro. Nás i analta ëavëa peleránelen ráneleno i ránelestassë Anaro sestanë essëa ormaryanna, nás canasta anda ar 1⁄81 lunga ve i Imbar. Isil yando ná hostaina uo lá ilyë exë peleráneleni hequa Io, peleránelen Alcarinquëo. Isil harya har rinda ilcë, ar minë cendelë Isilwa illumë yéta i Imbarenna. Sië, i exa perta senwavë estaina i "morna ranta Isilwa" ná.
Mitya pano
Edit
Isil harya satya palúrë, telmë ar endë, ve i Imbar. Haryas sarda anga-alya mitya endë ar sírima anga erúmëa endë. Pelië i endë perta-sírima réna ná.
Ad blocker interference detected!
Wikia is a free-to-use site that makes money from advertising. We have a modified experience for viewers using ad blockers

Wikia is not accessible if you've made further modifications. Remove the custom ad blocker rule(s) and the page will load as expected.